Order your Business Cards online and pick up at the
Johnson Space Center Houston, Texas Starport Gift Shop B11.
NASA Badge needed to pick up order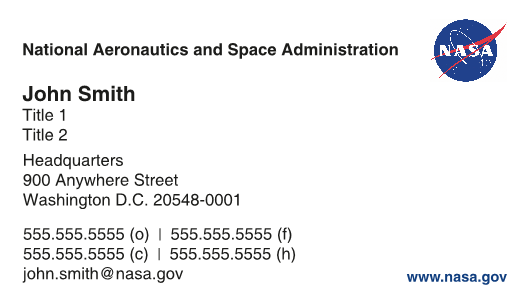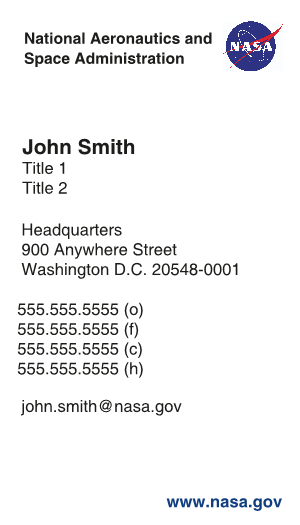 Place your order today!
Account Number: 6009NASA

Password: order



Choose a template

Choose your quantity and customize your card with your information.

Pick up location (Building 11 Giftshop) and enter your credit card number.

Proof your card make any necessary changes at this time.(below) and click "Preview" or "Generate PDF" button to get online proof

When you are satisfied with the look of your card, hit the submit button ONCE.

Once you have submitted your order, it is final. You cannot make any changes without ordering new cards.
Must be a NASA civil servant employee to order business cards. Contractors are not authorized to utilize the NASA logo. You will be required to show proof of employment when you pick up your cards. Starport is not responsible for business cards ordered by unauthorized parties and no refunds will be issued.