Explore the many islands of Washington state's San Juan archipelago on this 4 day kayaking and camping adventure.
---
OVERVIEW
"You'll have the opportunity to search for orca whales and other large marine mammals as you paddle among numerous small, uninhabited islands."
This four-day kayaking and camping tour explores the many islands of Washington State's San Juan archipelago. Featuring incredible views and great wildlife, this trip is a Northwest classic. Your guides at Outdoor Odysseys have over 30 years of experience in the San Juan Islands, and are here to share with you some of the best ocean kayaking and wildife viewing in the Pacific Northwest. To top it off, you'll enjoy an all-inclusive camping experience featuring delicious camp cuisine and bottled wines.

Paddle your kayak through the favored habitat of the Southern Resident Orca Whales, currently protected under the Endangered Species Act. There are currently 80 known resident whales in this area. Orcas are also known as "killer whales," but don't let that frighten you. Orcas are actually oceanic dolphins, and the beautiful and intelligent creatures you may encounter on this trip feed exclusively on salmon. It's not unusual to come within mere yards of these powerful and awe-inspiring creatures.

The San Juan Islands and surrounding Salish Sea are also home to a host of other marine mammals and sea birds. Keep an eye out for bald eagles, osprey, California Sea Lions, and Harbor Seals, as well as porpoises and the occasional Minke whale. On land, you might catch glimpses of deer, wild turkey, and river otters.

Camp at secluded boat-in campsites, which are fully equipped with fire pits, picnic tables, running water, and outhouses for a comfortable experience. Your guides will prepare meals made with local sourced, organic foods, including plenty of fresh fruits and vegetables, paired with great wines and chocolates.

This trip is perfect for beginning and experienced kayakers, covering moderate distances each day and leaving plenty of flex time to pursue your interests on and off the water. The San Juan Islands are easily accessible to travelers from all over thanks to their proximity to the ferry routes and airports in Seattle. Make your reservation today!
ITINIERARY
Day 1 Arrival, orientation, and depart for Stuart Island

Today you'll meet your guides at 8:30 am in downtown Friday Harbor, San Juan Island. Your guides will walk you through a thorough on-land orientation and paddle talk. Once you feel completely comfortable in the kayak, you'll depart from San Juan County Park. Paddle through prime orca whale habitat as you head north towards the campsite on Stuart Island. After setting up your tent at the waters' edge, take a break while your guides prepare delicious cuisine.
Day 2 Circumnavigate Stuart Island
Enjoy waking up to the smell of freshly brewed gourmet coffee, teas, and famous cinnamon swirl French toast. After you've filled up on a delicious breakfast, circumnavigate Stuart Island keeping a sharp eye peeled for orca whales, bald eagles, and osprey.
Day 3 Spieden and Sentinel Islands
Break camp and point the nose of your kayak toward Jones Island, one of the jewels of the San Juan Islands. Paddle along Spieden and Sentinel Islands and stop for lunch at a beautiful little cove on the east side of San Juan Island. Set up camp at one of the numerous delightful waterfront sites that ring the island. While the guides prepare your last night's dinner, you'll have the opportunity to explore the island.
Day 4 Paddle the San Juan Channel
Depart from Jones Island and kayak past picturesque Yellow Island, which is owned and managed by the Nature Conservancy. Work your way down San Juan Channel, taking a break at Turn Island for lunch and take out. Arrive back into Friday Harbor between 2:00 pm and 4:00 pm.

YOUR GUIDE
Outdoor Odysseys will be your guide. They have been in business since 1987 and have built a reputation focused on quality and handcrafted kayak tours. Outdoor Odysseys focuses primarily on the San Juan Islands contrary to other companies. The guides intimately know the islands, resulting in high quality trips with excellent customer satisfaction. The guides are safety oriented, knowledgeable regarding all aspects of kayaking, informative about the local area and environment, and most importantly, they genuinely enjoy people and their work. Most of the guides grew up in the Pacific Northwest and have biology, environmental science or zoology degrees.
A Starport staff member will be accompanying the group on the trip as well.
REVIEWS

"I just returned from a FANTASTIC trip with Outdoor Odysseys. The trip exceeded my expectations in every possible way. Sarah, our guide, was so knowledgeable and informative. She was incredibly warm, welcoming, fun, laidback, and patient…the perfect type of personality for guiding. Plus, to top it all off, her cooking was out of this world (healthy, fresh, and filling). I would highly recommend this trip to all my friends and family." – Anon

"Trip of a lifetime! We saw harbor seals, bald eagles, porpoise and orca whales just 50 feet away. We did some hiking and kayaked to small deserted islands with incredible views and spotted a California sea lion swimming by! The scenery was breathtaking, the food Michael cooked for us was delicious and we enjoyed every minute of it tremendously. Can't wait to go back next summer for a longer trip!" – Olga

"My daughter and I thoroughly enjoyed our San Juan kayaking experience with guides Taryn and Nikyn. Three days of incredible scenery, orcas, minke whales, seals, eagles, oh and the food! Every time we stopped, we had gourmet snacks and meals. Hot cooked breakfast with local roasted coffees fresh from the French press, tasty lunches, wines and cheeses, and expert dinners with delectable desserts. The guides are amazingly knowledgeable of the local area and its inhabitants; we had difficulty coming up with questions they could not answer. Thoroughly impressed by the Outdoor Odyssey Adventure Team. You have not completely experienced the San Juans until you have payed Frisbee in a kayak on the Salish Sea! Thanks Taryn and Nikyn, you ladies are awesome!" - Jeffrey

SAFETY & PREPAREDNESS TALKS
Three group meetings leading up to the trip will take place, so that everyone can become familiar with one another.

EQUIPMENT
An equipment list will best sent to each participant. This topic will be covered during the safety and preparedness talks. Click here for equipment basics.
During registration, you may rent a sleeping bag and pad from the guides for an extra $30. This will be picked up when the group meets with guide at the arrival point.
The trip cost already includes double occupancy tents and all kayak equipment.

Take advantage of a huge merchandise selection full of discounts on Leftlanesports.com

Participants will receive a Memorial Day 20% off coupon to Dick's Sporting Good/Field & Stream
EXERCISE PLAN
An exercise plan will be provided to each participant so they may better enjoy the trip. The plan will focus on muscular strength, endurance as well as core strengthening movements.

LOGISTICS BREAKDOWN
This may change after our safety and trip preparedness talks. We are a team. Summary of Travel: Everyone meets at the airport at a specific time. We all take the shuttle to the ferry. A block of rooms can be reserved at a hotel on the coast, so people can call in advance and book those rooms themselves during the designated time window to receive a group rate.
We all get up early from the hotel and take the Ferry to San Juan Islands to meet the operator at 8:30am. People who paid to rent equipment will get those at that time.
On the fourth day, the trip ends. We all take the ferry back to the mainland, mid-day. We take a shuttle back to the SeaTac airport, evening. People can stay at a hotel near the SeaTac airport for the night, so they can grab their ealry morning flight the next day. A block of rooms can be held and people can book their rooms in advance for a group rate during the designated time window.
***People can take a late flight home on the fourth day if desired, so they don't have to spend the extra money on another hotel room.***

RECOMMENDATION
The group needs to be at Friday Harbor by Thursday at 8:30am to meet the trip leader. If you decide to make other travel arrangement, you'll need to plan your travels so that you are at Friday Harbor on Thursday at 8:30am.
TRAVELING TO SAN JUANS
SAMPLE
Book your flight, so you arrive at SeaTac airport the morning on Wednesday, June 19.

Take 1pm departure shuttle from the Sea/Tac airport to Anacortes/San Juan Islands that same afternoon. (Arrival 1:45pm). Must reserve shuttle in advance and arrive early.

That evening stay the night in a hotel on the Anacortes, so you can take the Thursday, June 20 6:20am ferry to Friday Harbor. (Arrival time 7:20am). Meet trip leader at 8:30am.
OR take an evening ferry (4:30pm or 6pm departure) to Friday Harbor on Wednesday, June 19 and stay the night in a hotel on Friday Harbor, so you can wake up early to meet the trip leader at 8:30am on Thursday, June 20.
TRAVELING TO TEXAS
SAMPLE
The kayak trip will conclude on Friday Harbor on Sunday, June 23 at 4pm.
Take 6pm ferry to Anacortes (Arrival time 7:20pm) on Sunday, June 23. Stay the night in a hotel on Anacortes. Wake up early on Monday, June 24 and take morning shuttle to Sea/Tac airport. Take afternoon or evening flight back to Texas
OR stay the night on Friday Harbor on Sunday, June 23. Take the 8:05am ferry from Friday Harbor to Anacortes (Arrival time 9:10am) On Monday, June 24. Take the 11:05am ferry to the Sea/Tac airport (arrival time 1:45pm). Take evening flight back to Texas.
Shuttle Schedule: http://www.airporter.com/schedules/schedules-western-wa
Ferry Schedules: https://www.wsdot.wa.gov/Ferries/Schedule/scheduledetail.aspx?tripdate=20190620&departingterm=1&arrivingterm=10&roundtrip=true
UNINCLUDED TRAVEL COSTS
Additional estimated costs people will need to pay on their own.

Flight (to SeaTac airport) $225

Hotel arrival day (if wanted) $150

Shuttle from airport to Ferry $50

Ferry to islands $12

Lunch/Dinner day of arrival $20

Equipment if need to rent (sleeping bags, etc.) $30

Hotel night 4 after finished with trip (if wanted) $150

Meal night 4 after finished with trip $20

Ferry back to mainland $12

Shuttle back to airport $50

Meal morning 5 prior to flight $20

Flight (back to Texas) $225



WHO CAN ATTEND?

Ages 12 and older.

PRICE

TBD


CANCELLATION/REFUND

There will be no refunds after (date TBD). More questions can be answered in the frequently asked questions document.


Online processing fees are non refundable.



FREQUENTLY ASKED QUESTIONS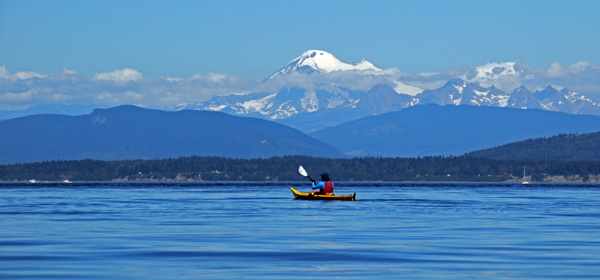 Interested? Contact us for summer 2020.
Contact: Drew Dobbins, drew.p.dobbins@nasa.gov or 281-483-8049